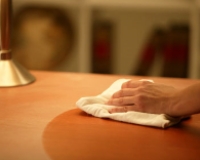 Cleaners Golders Green is an effective end of tenancy cleaning service. We provide cleanings on rental properties and specialize in their thorough renewal. Our service is perfect for the residents of Golders Green who would rather outsource the end of tenancy cleaning chore to real professional cleaners.
All of our cleaning employees have been specially trained to provide thorough, efficient cleanings. They use various types of cleaning equipment and tools to secure the ultimate best end results. They have been taught in depth about the removal of stains, spots and dirt on different surfaces and items.
End of Tenancy Cleaning in Golders Green
Prices
Studio flat

from £

79

One Bedroom Property

from £

137

Two Bedroom Property

from £

159

Three Bedroom Property

from £

181
Individual attention will be paid to all darkened by stains and spots areas in the property.
Our cleaners will carefully inspect the entire property before applying the necessary cleaning solutions to remove the unwanted dirt.
The treatment of sensitive areas and surfaces will be taken into account- our cleaners know how to remove the dirt and dust without harming the surface.
Our company is one of the leading end of tenancy cleaning services in Golders Green. We provide cleanings on daily basis and always do our best to satisfy our customers completely. By outsourcing the end of tenancy cleaning process to us you guarantee the finest end results, brought to you by high-profile cleaners whose only goal is to make you happy with the cleaning process.
We are very well-familiar with the cleaning requirements of landlords and proprietors in Golders Green and we do everything in our power to get your deposit back.
In order for our cleaners to achieve the best results possible we request of you to relocate your possessions first. The less objects on the premise the more thorough our cleaning is! The end of tenancy cleaning process will be based on your requirements and cleaning preferences. Our diligent cleaning technicians will carry out all the chores you assign to us and thus secure your deposit in full.
Call our service, book your end of tenancy cleaning with us and start reorganizing your schedule- we have got this!
Save your time and energy by outsourcing the end of tenancy cleaning chore to the most effective cleaning service in Golders Green, and that's us!
Let us make your moving out process less stressful and consuming.
Outsourcing this chore to us is the surest way of securing back your deposit in full.
We are punctual, friendly, hardworking and most importantly efficient. The cleaning capabilities of our technicians are abundant and proven effective in countless cleaning actions. Instead of spending hours cleaning your property you better ease the whole moving-out process and let us take care of the end of tenancy cleaning for you. By allowing our cleaning technicians to clean your rental property you secure the finest results on each and every surface. They will apply the necessary cleaning procedures and remove the existing dirt in both exposed and hidden places.
You can ask of us to undertake different cleaning chores and we guarantee their absolute success. We will hop on the task and apply all the cleaning with care and precision. As trained professionals, our job is to make the best out of any cleaning situation. The materials and tools used in the process are included in the price, thus making you completely unburdened.
Cleaners Golders Green will help you overcome the end of tenancy cleaning chore by relieving you off it entirely.
The thorough cleaning of an entire property is not an easy task to do. It is best being outsourced to professionals who will take care of even the most stubborn stains and spots. There are types of dirt and dust that need to undergo special cleaning treatment in order to be removed completely.
As an unprofessional cleaners lacking the necessary equipment you are most likely to fail in providing the desired end results. Cleaners Golders Green will not only make the rental property spotless and ready for the next inhabitants, but will also save you plenty of time and energy.
Below you can find a summary of what is included in our move out cleaning service:
Cleaning in the Living rooms
• Clean all skirting boards, doors and their frames.
• Clean all windows from inside and outside when reachable
• Mop the floors and clean the carpet using vacuum cleaner
• Shine the chrome fittings and polish mirrors
Cleaning the Kitchen
• Clean inside and outside of all the cupboards
• Clean the fridge both on the inner side and outside
•Clean the dishwasher and oven
• Clean the hobs and the extractor fan
• Wipe all the skirtings and surfaces, doors and their frames
Clean the Bathroom
• Disinfect the toilet after cleaning
• De-scale the tiled walls and floors
• Polish mirrors after cleaning them
• Clean the shelves a
• Disinfect taps and sinks after cleaning them
If you have any questions regarding the end of tenancy cleaning service, please give us a call and we will be glad to assist you.